AGENDA  March 8th  2021
Quarterly Board Meeting 7 PM   VIA  ZOOM  
Meeting will start promptly at 7 PM
Meeting call to order   7  PM   
Roll Call          
Approval of the Minutes—Prior Meeting  /  August  17th 2020
Treasurer's Report—Judi Dempsey   
Building  & Zoning  Committee
Events  Committee — Jen Reese 
Communications and Outreach Committee — Carolyn Rooke  
[Survey results].   [Text Messaging ].   
Old Business—  
        Annual Meeting Greenbrier School
        Northbrook Public Library
        Issue of Dues increase-  
 Purposed  Safety Committee   — Discussion / Ben Kleiman       
New Business—
Public Comment —
Anyone having a question or  comment—must send Email through the
website— www.gbwebsite@aol.com   Questions and comments, will be addressed at this meeting.
**There will be no public discussion.**
Join Zoom Meeting
https://us02web.zoom.us/j/81373763859?pwd=TDhha1NxVmhBMG1ZQk0wSzFidGFsQT09
Meeting ID: 813 7376 3859
Passcode: 694327
Meeting adjourned ____PM
           www.gbcountryside.org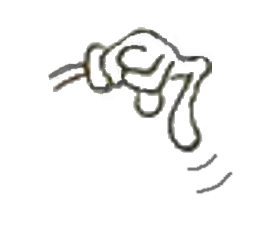 THESE ARE TIPS FROM THE COOK COUNTY SHERIFF'S POLICE DEPARTMENT
"Ruse Burglaries" are when a person tries to convince victims they are their (new) neighbors,
utility people, tree trimmers etc, to distract or gain entry, while another follows behind-once the
victim is out of the way, to commit a burglary. Ruse burglars look for people not home and easy
targets: One person home, elderly, trusting people, women, new/concerned home owners, etc, and easy ways in. They don't want confrontation. [Sometimes they even wear orange or yellow construction vests].
Trust your instincts – call 911
⦁ Lock doors—including storm doors, if going outside, lock doors/garage. Tell your kids NOT to open the doors.
⦁ There is no reason for any utility people to be in your home— unless they have an appointment.
⦁ You DO NOT need to be polite. DO NOT be afraid to be blunt.
⦁ IF you let someone in the house, close and lock the door behind them, so their partner can't enter.   Don't let anyone in your house that you don't know.
⦁ Talk to the person through the door, tell them to leave items outside / you're not interested,
or you'll call the agency involved.
⦁ Leave lights on  or noise on in the house. Use timers. Vary your home leaving routines.
⦁ Install good storm doors with locks — even simple locks — that open out. Dogs barking are good.
⦁ Security & video surveillance signs are good to have on your door. Watch for cars that pass often  (even 15 min apart or so) also, bring mail and newspapers in.
⦁ keep an eye out for neighbors  out of town.  Thieves like the unoccupied homes.
⦁ They target homes with undisturbed snow on the driveways. It's a good idea
for a neighbor to drive their car onto those driveways to make some tire tracks. This would make it  appear that someone is home.
  Glenbrook Countryside Residents-
Unincorporated

Northfield Township-
Several thefts from vehicles have been reported in recent weeks in uninco
rporated areas according to the Cook County Sheriff's Police.
In the majority of incidents, vehicles were left unlocked overnight, often with the keys inside. Incidents have been reported on Linden Lane, Hickory Court and Pensive Lane.
Residents are reminded that once inside a vehicle

, offenders  have access to garage door openers, allowing access to the garage and potentially the house- 
SHERIFF'S POLICE ASK THAT YOU FOLLOW THESE VEHICLE SAFETY TIPS
-THEFTS FROM VEHICLES ARE CRIMES OF OPPORTUNITY-REMEMBER TO-
ROLL UP YOUR WINDOWS  HIDE YOUR VALUABLES
LOCK YOUR VEHICLE / TAKE YOUR KEYS
MAKE SAFETY A HABIT 
9/4/2020
AS POSTED ON THE NORTHFIELD TOWNSHIP WEBSITE  FORWARDED TO YOU –
BY GLENBROOK COUNTRYSIDE PROPERTY OWNERS ASSOCIATION-`PRES. KEN SMITH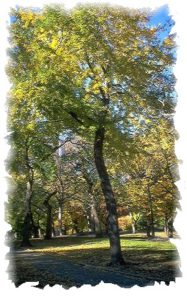 …………Living   Country
Glenbrook   Countryside   Neighbors
We are conducting a survey of  Glenbrook Countryside residents
and we want to hear from You.
 Take our  Annual Neighborhood Survey HERE .
This is an anonymous survey to check with owners and renters about their experience living in Glenbrook Countryside. We are seeking your honest feedback about our community as a whole, as well as specific issues. Complete the survey  HERE  by September 20-
Results will be aggregated and shared with the Glenbrook Countryside Board at a future meeting.  If you haven't already, please keep in touch with us on our….
-We are looking forward to your feedback-      
Thank You
`Glenbrook Countryside Property Owners Association  
      
   * CRIME ALERT  GLENBROOK COUNTRYSIDE *
A serious incident on north Cottonwood- No other details are available at this time.
DO NOT OPEN YOUR DOOR-TO ANYONE – YOU DO NOT KNOW.
Kenneth E. Smith   President
Glenbrook Countryside Property Owners Association